Aaron Burch

• New Testament Greek
Aaron Burch is the son of Eugene and Rita Burch of Salem, Ohio.  He is married to the former Kathryn Langeman.  They have four daughters, Esther, Hannah, Lydia, and Tabitha, and two sons, Timothy and David.   Aaron graduated the West Virginia School of Preaching in 2007.  He received the B.A. in Biblical Studies in 2009, and the Master of Divinity degree in 2020, both from Freed-Hardeman University. 

Peter Ray Cole

• Marriage and family
Peter Ray Cole graduated from the West Virginia School of Preaching in 1998. He continued his education through Southern Christian University, earning a B.A. in Biblical Studies. In May 2010, he completed his M.S. in Professional Counseling through Amridge University. Peter Ray looks forward to sharing his experience as a Gospel preacher along with his clinical experience as a counselor with students in the Marriage and Family course.
Upon graduation from the WVSOP, Peter Ray worked as the associate minister for the the Barrackville Church of Christ (WV). He has served as the minister for the Washington Street Church of Christ in Fairview, WV, since November of 1999. Since 2005, he has made yearly mission trips to India, where he works for a month preaching the Gospel and teaching in preacher training schools. He is actively involved in the West Virginia Christian Youth Camp and currently serves on the board of directors. In July 1998, he married Amantha Sexton, formerly of Virginia, whom he met in 1996 when she attended the WVSOP Lectureships.  
Peter Ray would recommend the WVSOP to any Christian man desiring to prepare himself for service in God's kingdom. He believes the rigorous program of study, along with the excellent faculty-to-student ratio, enables a depth and breadth of understanding of sound Biblical concepts and doctrine.

Bruce Daugherty

• II Corinthians
• Church History
• The Restoration History
Bruce is the son of Emanuel and Judy Daugherty. He is married to the former Gayle Gleaton. He has two sons, Mike age 28 and Vince age 25. He received his B. A. in Bible from Freed-Hardeman University and his M. A. in church history from Harding Graduate School of Religion. Bruce has done mission work in Italy (1983-1990). He has also served churches in Reynoldsburg, Ohio (associate minister, 1981-1983); Daytona Beach, Florida (1990-2000); and Cambridge, Ohio (2000-2011). He returned to Daytona Beach to work with the Beville Rd. congregation in November 2011. He has participated in campaigns in Ohio, Virginia, Zambia, Botswana, and Italy. Bruce has served as an instructor in the Florida School of Preaching (1995-2000) and also the West Virginia School of Preaching (2001-2011)
Paolo DiLuca

• General Biblical Introduction
• Hermeneutics
• Romans and Galatians
Born in Milan, Italy, and raised in Ferrara, Italy, Paolo is married to the former Cindy Inman, daughter of the late Clifton and Pauline Inman. Clifton was a well-known preacher of the Gospel for 50 years in the Ohio Valley. Paolo and Cindy have one son, Marco.
Paolo's biblical education and training have come from various courses of study in Italy and the United States, and from working with his father, the late Gilberto (who preached the Gospel for 50 years in Italy) and other missionaries in Italy. He preached full-time for various congregations in Italy from 1983 to 2006, at which time he and Cindy decided to move to the United States. Paolo began working with the Bridge Street congregation in New Martinsville, WV on June 4, 2007. In addition to pulpit preaching and personal evangelism, Paolo has also prepared and recorded radio programs, participated in public debates, directed Bible camps for children and teenagers, worked (in Italy) with campaign groups from the United States, and participated in numerous other evangelistic activities. He also has been co-editor for various monthly papers, published both on paper and on the Internet, and has maintained two web sites.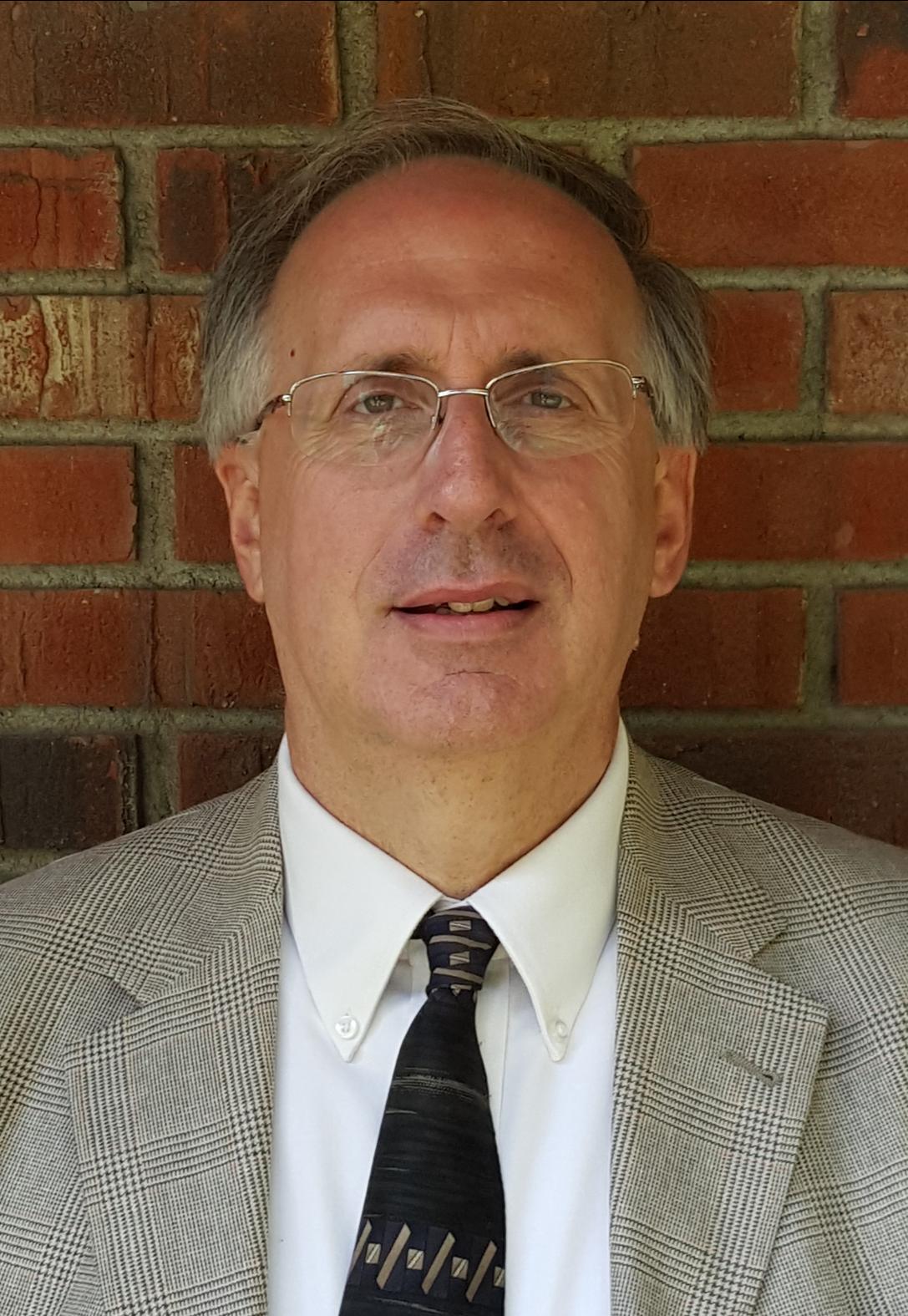 Brent Gallagher is a native of Dover, Ohio. He is a graduate of Freed-Hardeman University and Harding Graduate School of Religion. He has worked with churches in New Matamoras, OH, Pine Grove, WV, and is presently with the Oakwood Road congregation in Fairmont, WV. He is married to the former Janie Higginbotham and they have three children, Ryan, Amy, and Jason. Ryan and his wife Kay live in Wetumpka, AL, along with their children, Ava, Noah, and Sara Kate. Amy and her husband, Chris Saunders, live in Fairmont along with their children, Amelia and Cole. Jason lives in Tullahoma, TN.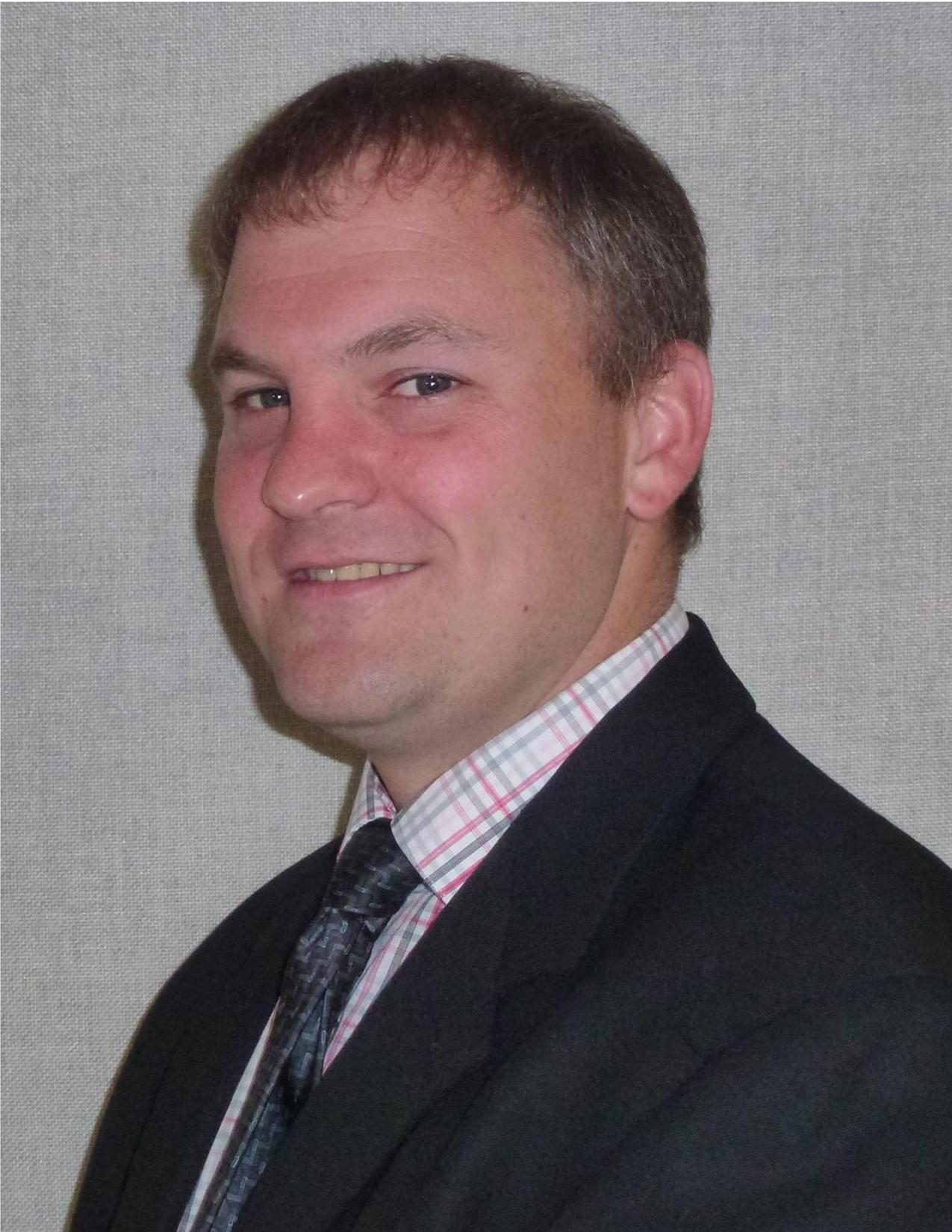 Jack Gilchrist

• Hebrew History I: Genesis, Exodus
• Hebrew History II: Leviticus - Deuteronomy
• Hebrew History III: Joshua - 2 Samuel
• Hebrew History IV: 1 Kings - Esther
Jack Gilchrist is married to the former Katie Grear and they have one energetic son named Andrew.  Jack currently preaches for the Pine Grove church of Christ in Scott Depot, WV, where he has been located since June of 2016. Jack has also worked with congregations full time in Massillon, OH and Hermitage, PA. He has also had the opportunity to preach and teach Christ all over the world, including the Bahamas, Russia, Canada, Costa Rica and several of the United States. Jack was born in Omaha, Nebraska, in a military family. He lived in five states before he was 10, when his dad retired as a Lt. Colonel from the Air Force. His family settled in Columbia, TN. This is where he was baptized and graduated high school. While in college at Freed-Hardeman University in Henderson, TN, Jack met his wife. They both graduated from FHU in 2002. Jack earned degrees in history and vocational ministry. After teaching history for a year, he enrolled at WVSOP, where he graduated in 2005. Jack is also very involved with the West Virginia Christian Youth Camp, where currently he directs Sr. Week. He will be teaching Genesis and Exodus; Leviticus, Numbers and Deuteronomy; Hebrew History I and Hebrew History II.
Terry G. Jones

• Homiletics I
• Homiletics II
• Homiletics III
• Personal Evangelism and Prayer
• Psalms & Song of Solomon
• 1 Peter - Jude
Terry G. Jones was born in Parkersburg, West Virginia and was raised in Toll Gate, West Virginia.  He is the son of Linda Jones and the late Glenn Jones.  He married Melinda S. Hilvers on August 10, 1985.  they have two sons – Austin (Jillian) and Quintin (Tabitha).
Terry is a 1986 graduate of East Tennessee School of Preaching in Knoxville, Tennessee. He received the A.A. and B.A. degrees from Ohio Valley College in 1996. He worked with the church in Mountain City, Tennessee from 1986 to 1989. He then moved to Pennsboro, West Virginia where he has been preaching to the present. He also serves as one of the elders of the Pennsboro church.
He serves on the board of directors of West Virginia Christian Youth Camp and is co-director of Junior Week. He is on the faculty of West Virginia School of Preaching and serves on its lectureship committee. In addition, he is a writer for West Virginia Christian and has served as its lectureship director on six occasions. He also has made missionary trips to the countries of Moldova and Ukraine.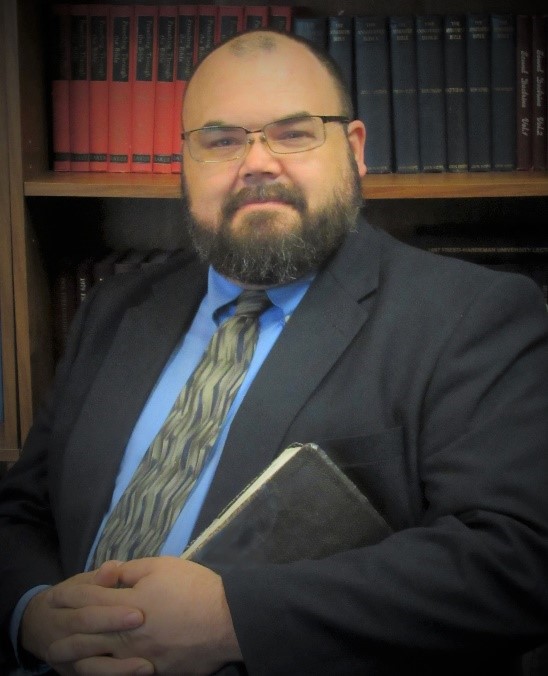 John Keith

• EPHESIANS, PHILIPPIANS, COLOSSIANS, & PHILEMON
Born on August 26, 1969 in Parkersburg, WV., John is the son of Ruth Ann (Stewart) Keith and the late Arlon W. (Bud) Keith.  He was raised in Newport, OH, and now resides in Byesville, OH, with his wife, the former Tina Holland of Wellsville, OH. They have one daughter, Ashley, who blessed their union in 1996.  
From 1990 until 1998, John made his living playing mandolin with a bluegrass band, and from 1998 until 2012, he worked construction as a Millwright.
John began preaching by appointment in 1997. John has done mission work in Kenya and has held Gospel meetings in Ohio, West Virginia, Pennsylvania, and Missouri.
He is a graduate of The West Virginia School of Preaching and since July of 2014, has been the minister for the 10th & Clairmont church of Christ in Cambridge, OH.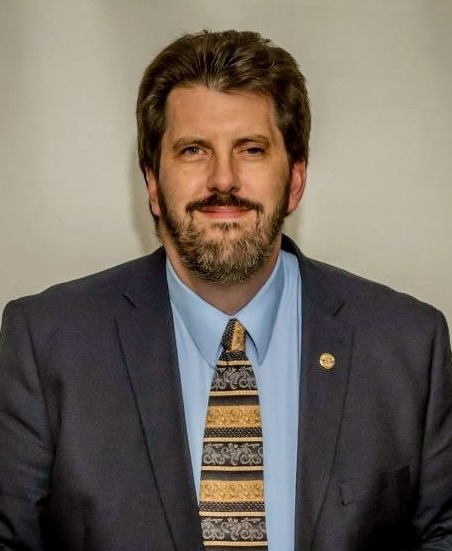 David Kenney

• Denominational Doctrines
• The Preacher and Media
David R. Kenney was born in Columbus, Ohio to Warren and Kay Kenney. He has a B.B.A. in Management (Freed-Hardeman University School of Business), M.B.A (Kent State University Graduate School of Management), and is currently pursuing M. Div. (Freed-Hardeman University School of Theology). David produced "Light From Above" and "Bible Readings & Hymns" for both television and radio with both WCTV in Wadsworth and the Gospel Broadcasting Network. He also produced a nearly three-hour documentary on the life of Alexander Campbell with Gospel Broadcasting Network called "AC – A Historical Account of Alexander Campbell." David has preached part-time for churches in Mount Vernon, Ohio and LaGrange, Ohio. He has preached full time in Wadsworth, Ohio and is currently preaching full-time in Newcomerstown, OH. He publishes his own blog, The Bully Pulpit, at www.drkenney.blogspot.com. David is a Staff Writer for both West Virginia Christian and Voice of Truth International. He is also a contributor to Gospel Advocate, Publishing Peace, and other publications. David is married to the former Annette Strunk, and they have two children: James and Deborah.

Dan Kessinger

• Job
• Proverbs, Ecclesiastes
• Jeremiah & Lamentations
• Ezekiel
• The Life of Christ
• Acts of the Apostles
• First Corinthians
• Hebrews
• Book of Revelation
Dan Kessinger is the son of Bob (deceased) and Doris Kessinger.  Though he was born in Michigan, Dan grew up in Roane County, West Virginia. Kessinger received a B.A. in Bible from Ohio Valley College.  There, he also met his wife, Mary Amy. They married in 1986, and have two sons DJ and Thomas.  DJ was born in 1994, and Thomas in 1999.
He began preaching in 1982 and his first located work was at Belle, WV. He also served as a located preacher at Proctor, WV. Since 1994, Dan has preached for the Dewey Avenue church of Christ in St. Marys, WV. 
Dan has been a valued faculty member in the past and recently was hired as a full-time teacher at the West Virginia School of Preaching.
Kessinger has written articles for publications including West Virginia Christian and Gospel Advocate. He has also authored a book entitled A Cloak of Malice. Dan holds various Gospel meetings throughout the area and speaks on lectureship programs regularly.

Ed Melott

• Bible Geography
Ed Melott is a native of West Virginia. He and his wife Kim have two children, Hunter and Kameron. After making a living in the construction business for much of his life, Ed made a decision that he wanted to preach the Gospel as his life's work. After enrolling at the West Virginia School of Preaching in 1999, he began preaching every Sunday at the Proctor church of Christ in Proctor, West Virginia. After graduation in 2001, he ministered to a congregation in Pike, WV where he worked for about two and a half years. Since then, in 2004, he has worked for the Steelton church of Christ. Ed has also been blessed to go to India as a missionary to preach and teach the Word of God. After one three week mission trip to India he was able to preach 37 times and baptize over 300 people into the body of Christ.
Ed Melott wrote, "I encourage mature men who want to preach God's Word to consider WVSOP. The education is second to none. Without fear of contradiction, I can honestly say that the education one receives at WVSOP is comparable to any of our Christian colleges and universities. At WVSOP you will only study subjects that pertain to making you an effective preacher. However, you must invest your heart in this task. If you give your all to the Lord and the training at WVSOP, you will have a foundation and the tools necessary to begin a successful journey as a Gospel preacher."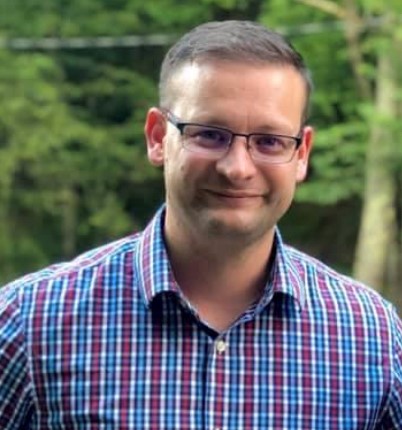 Dale Parsley

• New Testament Church
Dale is a graduate of the West Virginia School of Preaching in 2003 and has been in full-time ministry since 2004; working with churches in Ohio, Kentucky and West Virginia.
He has a Bachelor of Arts Degree in Biblical Studies from Amridge Univeristy, as well as graduate hours in Pastoral Counseling and Ministerial Leadership.
He is a former instructor with the Central Ohio Bible Institute and has over 20 years of experience in working with Christian Youth Camps.
He currently preaches for the Dewey Ave. church of Christ in St. Marys, West Virginia. 
He and his wife, Angie, have 5 children;  Caleb, Hannah, Alaina, Carson and Grayson.

Charles Pugh III

• Evidences I, Existence of God
• Evidences II, Inspiration & Authority
• Evidences III, Deity of Christ
Charles C. Pugh III was born in Marietta, OH and spent his childhood in the Parkersburg-Vienna, WV area. Pugh and his wife Sharon live in Vienna, WV. They are the parents of three children and have several grandchildren. His higher education includes Ohio Valley University, Harding University, and Harding Graduate School of Religion where he did his graduate work in Philosophy of Religion and Apologetics under Thomas B. Warren.
Charles Pugh has preached since 1967 and was involved in local ministry for thirty years (1970-2000) serving churches in Ohio, Mississippi, and West Virginia. He has done extensive radio and television preaching. He has studied and taught the fields of Philosophy of Religion and Apologetics since 1972. He served as an adjunct faculty member at Ohio Valley University and has been a WVSOP faculty member since the school began. He is currently the Director of Warren Christian Apologetics Center (www.warrenapologetics.org).
Charles has also proclaimed God's Word in written form as well. Some of his most noteworthy books are: Things Most Surely Believed-Evidence Essays (2002), Doctrine and the DO In It (2004), Life's Greatest Acclamation-God (2006), and That Your Joy May Be Full-More Evidence Essays (2007).
Bro. Pugh recommends the West Virginia School of Preaching because of the intensive curriculum with logical, apologetical, textual, linguistical, theological, homiletical, and practical studies. The intensive curriculum combined with an experienced faculty makes the instruction given invaluable.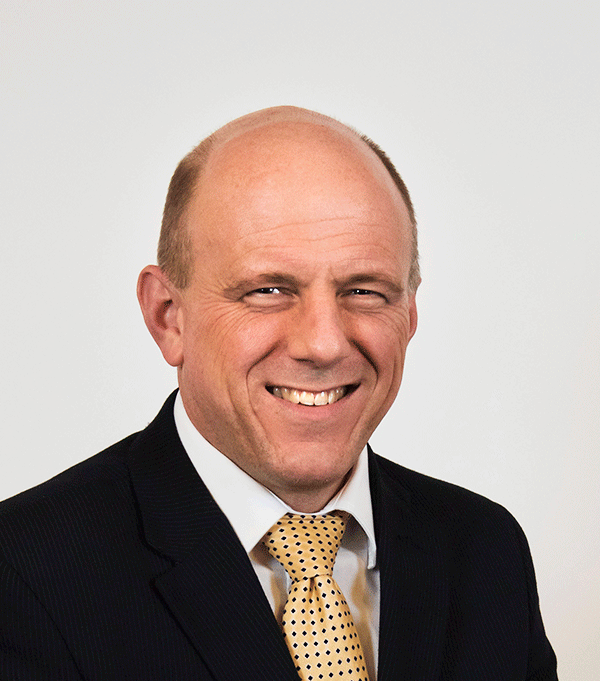 Andy Robison

• Book of John
• 1 Thessalonians - Titus
• Song Leading
• World Religions
Andy Robison is currently the director at the West Virginia School of Preaching as well as a full time faculty member. Previously he worked with the Hopewell church of Christ outside Parkersburg, the Camden Avenue congregation in Parkersburg, the Oakhurst congregation in Farmington, WV, and the Pennsboro, WV church.  He taught Bible and directed choruses at Jackson (TN) Christian School.  Andy received his A.A. from Ohio Valley College (Parkersburg, WV) and his B.A. in Bible and Vocal Music from Harding University.  He has received his teaching certification from Harding and done extensive graduate work with the Harding University Graduate School of Religion (Memphis, TN).  Andy has written a number of songs and helped produce several CDs of a cappella singing to benefit West Virginia Christian Youth Camp, where he serves on the Board of Directors.  He is the editor of the songbooks, Teaching & Admonishing, and 100 Songs to the Glory of God (to be released in 2011). He and his wife Marsha have two children, Hannah and Andrew.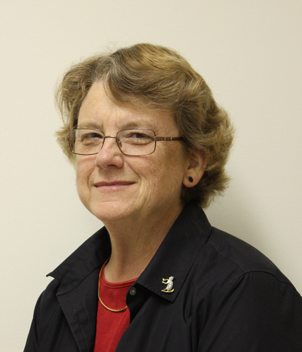 C.L. Robison

• English Grammar I
• English Grammar II
Christie Robison was born in Glen Dale, WV, to the late Jack and Elizabeth Robison, and was raised in Moundsville. She obeyed the Gospel in her youth and has been a member of the Hillview Terrace congregation since then. Christie holds a B.A. degree from West Liberty State College (now University) and a M.A. from WVU, and has completed postgraduate work from WVU and WVCOGS. She taught in the Marshall County School system for more than 36 years, having retired in June, 2016. During her teaching career, Christie edited and published a school newspaper with her students for eight years, produced a school-wide video news show for fourteen years, and wrote numerous grant proposals that resulted in funding for increased opportunities for students to hone communication skills. She continues to coach the middle school forensics team.
Christie has taught Bible classes since she was in high school, and currently teaches Cradle Roll on Sundays, first-third graders on Wednesdays, and the Ladies' Bible class which meets monthly March – October each year.
In August, 2016, she accepted the position of secretary for the Hillview congregation. She will be teaching English Grammar I and English Grammar II.

W. Terry Varner

• Homiletics IV
W. Terry Varner married Lillie L. Garrison from Littleton, over 50 years ago. They have 4 children, 11 grandchildren, and 5 great-grandchildren. Terry received formal education from Abilene Christian University, Waynesburg University, West Virginia State University, Moody Bible Institute, National Christian University, Malone College and Alabama Christian School of Religion.
Varner has extensive teaching experience from conducting Bible classes at various congregations for more than 50 years. He has also taught 3 to 5 classes, at a time, at the West Virginia School of Preaching since its beginning. Varner was involved in located work at numerous congregations in the Ohio Valley for over 40 years. He retired from fulltime located work in 1997. Presently he serves as elder and evangelist at West Union, WV and as Research Coordinator for Warren Christian Apologetics Center, Vienna, WV.
Varner has also dedicated himself to proclaiming the Gospel in written form as well. He owned and published Therefore Stand, a monthly eight-page paper for 24 years. In addition to Therefore Stand he has also written and/or published several books which include such titles as: Studies in Biblical Eschatology (An Answer to AD 70 Theory), Elkins-Ross Debate and The History and Use of the Cross, which has seen four reprints.  
Terry views the experience of the faculty as a major reason why one should enroll at the West Virginia School of Preaching. The labors of the faculty total hundreds of years of located preaching experience; therefore, enabling the student to take advantage of their valuable experience and teaching.