Andy Robison was raised in Moundsville, West Virginia. He is a graduate of Ohio Valley College (now University) in Parkersburg, West Virginia, and Harding University in Searcy, Arkansas, having received his B.A. in Bible and Vocal Music in 1987. Andy has completed thirty-three hours of graduate study through Harding University Graduate School of Religion (now Harding School of Theology), and returned to Harding for Teacher Certification in 1993-1994.
Andy has been associate preacher for the Pennsboro, West Virginia; and Camden Ave. in Parkersburg, West Virginia; congregations of the Lord's church. He has served as pulpit minister for the Oakhurst church of Christ in Farmington, West Virginia; the Hopewell church of Christ in Washington, West Virginia; and the Harrisville, West Virginia, church of Christ.
Andy taught Bible and directed the choruses at Jackson (Tennessee) Christian School for two years. He has written and co-written several hymns, as well as produced several CDs of a cappella singing for West Virginia Christian Youth Camp. He serves on the board of directors for that camp. He manages the Web site churchofchristsongs.com, which contains many of his compositions along with other originals.
He has been with West Virginia School of Preaching since 2011, serving as director since 2012.
Andy is married to the former Marsha Giesler of Rolla, Missouri. Marsha teaches a preacher's wives class at the West Virginia School of Preaching, serves as the librarian, and is frequently called upon to speak at Ladies' Inspirations Days. They are the parents of one daughter, Hannah, and a son, Andrew.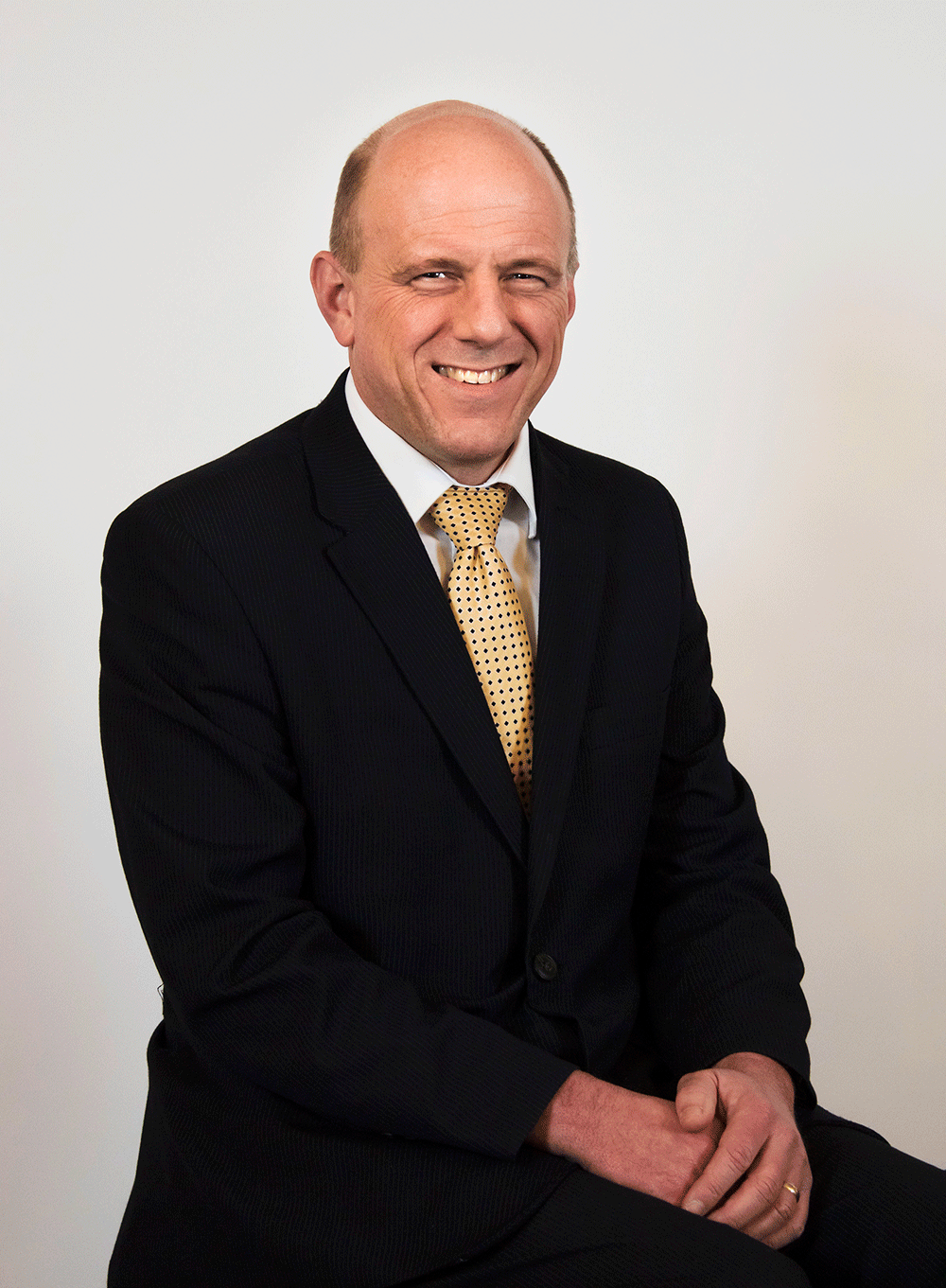 In 2 Timothy 2:1 Paul emphatically urges Timothy to find continuous strength in God, or more specifically in the grace found exclusively "in Jesus Christ" (Eph. 1:3). If Timothy tapped into the immeasurable strength found in God's unmerited favor he could and would withstand those that had rejected the Word (2 Tim. 1:15). With this strength, Timothy could effectively execute the mission Paul established for him in 2 Tim 2:2 and ensure that the people in Ephesus received God's Word in purity. The mission set before Timothy is the same mission we are determined to master at the West Virginia School of Preaching. A mission that is not ours only, but yours also, as we labor together to ensure that the untainted Word reaches a tainted world. Collectively we will effectively execute our mission if we ensure: 1) the reliability of the message; 2) the reliability of the recipients; 3) the capability of the recipients.
First, to execute our mission the message must be reliable (2 Tim. 2:2a). Paul admonished Timothy to take "the things" that he had heard from Paul and "commit" those things to others. "The things" that Timothy had heard from Paul is an obvious reference to the Gospel message (2 Tim. 2:13-14). The Gospel was not delivered to Timothy in secret but "among many witnesses."  If Timothy taught the "sound words" that he had received openly from Paul, an inspired Apostle, who could object? No one, for they are the Words of God (2 Tim. 3:16). For this reason, Timothy was not to entrust a variation of "the things" that he had heard from Paul, but "the same" things. A variation of the Gospel is not the Gospel at all (Gal. 1:6-7). It is our strongest belief that the elders of the church of Christ at Hillview Terrace and the instructors at the West Virginia School of Preaching are committed to teaching "the same" Gospel recorded in the Holy Writ.
Second, to execute our mission the recipients must be reliable (2 Tim. 2:2b). Timothy was to commit the Gospel to "faithful" ("trustworthy, reliable, dependable") individuals.  For the true Gospel to reach those who were not teachers it was imperative that it was committed ("entrusted") to trustworthy people. At the West Virginia School of Preaching we are constantly in search for men that are dedicated to living moral, trustworthy lives and you can help us in our efforts. Are you qualified and ready to learn the Scripture so you can become a more effective teacher? Apply today. Do you have a son, grandson or member at your congregation that would qualify as a prospective student? Recommend them to us. Speak to your elders about allowing us to come encourage these men to be preachers. In addition, forgo recommending men who are not trustworthy. Our mission is not to mold men into faithful men. Our mission is to mold faithful men into teachers!
Third, to execute our mission the recipients must be capable (2 Tim 2:2c). Timothy was to commit the same Gospel to trustworthy people so that they, in turn, "shall be able to teach others also." The word "able" denotes the idea of "competency or capability."  Paul wanted Timothy to entrust the Gospel not only to trustworthy men but to trustworthy, competent men. In other words, they should be apt to teach. At the school we are able to develop the competency of an individual with our curriculum, which covers every book of the Bible and relevant studies. However, that individual must have the desire and the wherewithal to teach. You, better than anyone else, know the capabilities of the men of your congregation. Help us execute the mission and recommend these men to us.